AWB 2023 Spring Meeting Happened, and it was a Memorable Moment!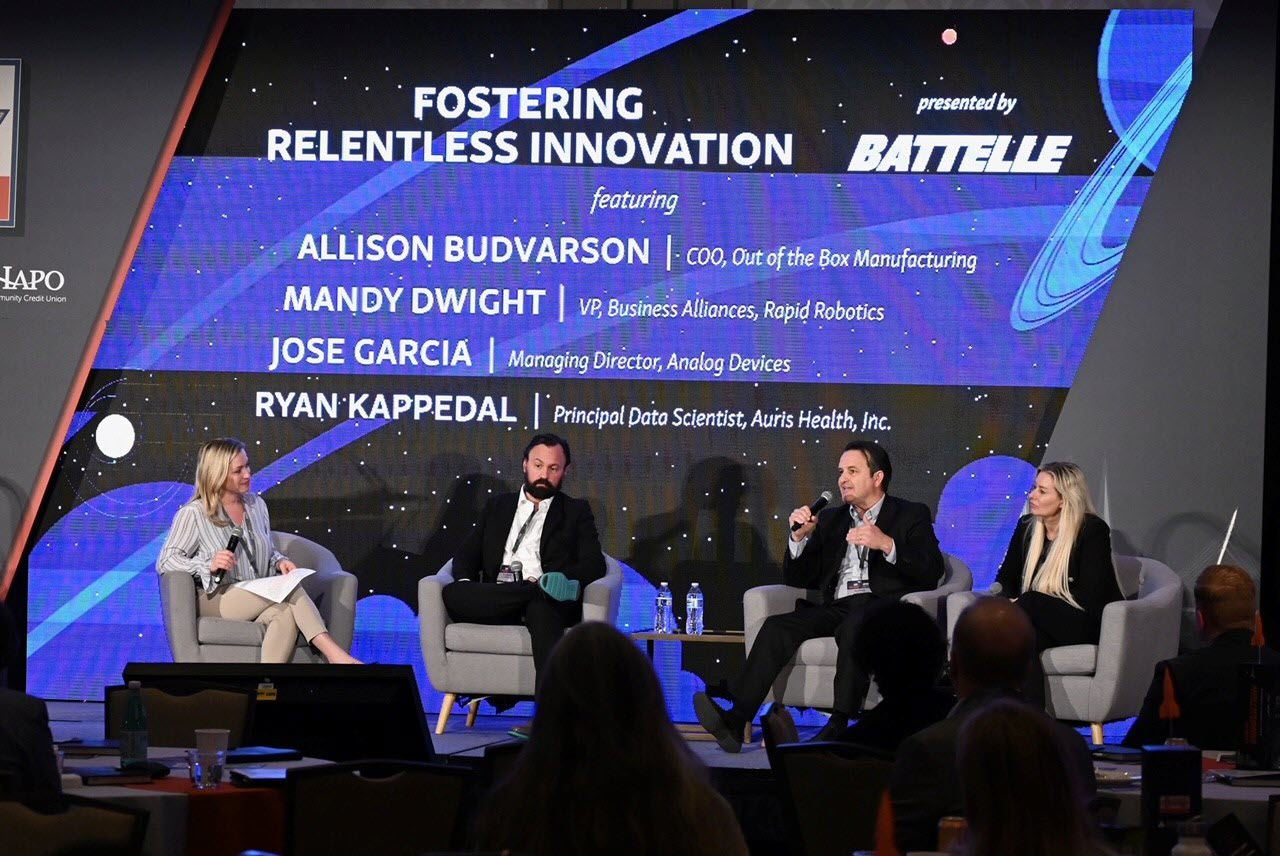 The Association of Washington Business's 2023 Spring Meeting took place on May 10 at the Hilton Vancouver Washington in Vancouver, Washington. The annual Spring Meeting highlighted the "State of Innovation," along with a full agenda of relevant speakers and panels on the most relevant topics to employers.
The event featured a full day of panels and keynote speakers, including an evening keynote address from Sheryl Connelly, a leading futurist who helps companies understand what's next for their businesses. Marci Rossell, economic forecaster, former chief economist for CNBC and co-host of Squawk Box, delivered the morning keynote.
AWB's Spring Meeting also featured a legislative review and panel discussions on topics relevant to employers, including innovation, cap-and-trade, housing, employment law, public safety impacts on businesses, and workforce. Our own Allison Budvarson was on one of these panels "Fostering Relentless Innovation."
The panel also included:
Mandy Dwight, the VP business alliances at Rapid Robotics
Jose J. Garcia, the Managing Director of wafer fab sustainability and autonomous enterprise at Analog Devices
Ryan Kappedal, the principal data scientist at Auris Health, Inc.
It was difficult for Allison to point out a specific segment as "the best," with so many valuable contributions.
The keynotes triggered new thoughts about the future and challenges paradigms.
The legislative review by AWB government affairs team kept everyone up to date with information and trends that are difficult for us to maintain awareness.
Panels offered deeper thoughts about housing in the growing economy and issues of public safety.
A question on the mind of many, "Workforce – where is everyone?" This panel explored the realities of workforce trends.
Fostering Innovation, Leadership Foresight and Employment Law were interesting and engaging.
The event ended with a networking opportunity for everyone to have conversations about shaping the future. A.I. is unable replace these excellent and productive conversations.
A big thank you goes out to AWB, the keynote speakers and panelists! We are already looking forward to AWB 2024's Spring Meeting!