CAMPS 2022 Annual Conference: What we are looking forward to!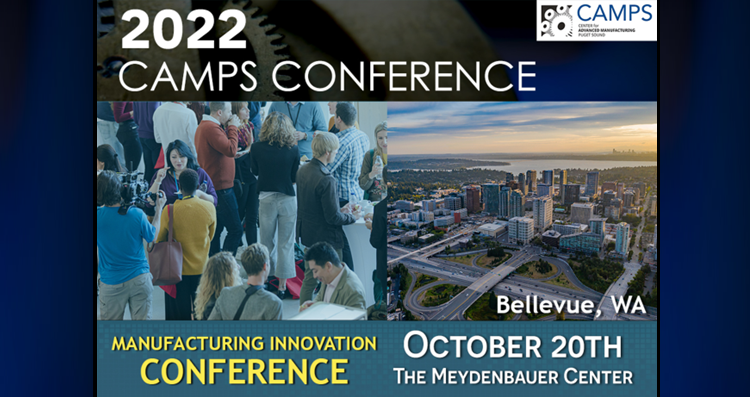 When opportunities to leap forward present themselves, our team says, "I'm in!" The Annual CAMPS Conference is one such opportunity and the team from Out of the Box Manufacturing will be there.
An event that includes keynotes, breakout sessions, a broad range of relevant/timely topics, and opportunities to connect one-to-one with other manufacturing companies is hard to pass up.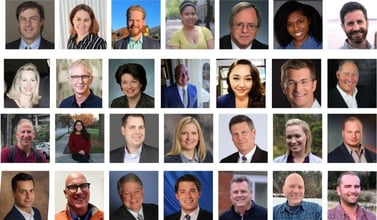 The People
We hope to see people from companies such as Access Laser, AR Modular, Fresh Consulting, Puget Systems, Slayer Espresso. We know and appreciate the impact they make as they strive to create excellence. With a reception from 4:30 pm to 6:00 pm, we will be sketching and talking about new possiblities.


The Venue is Impressive!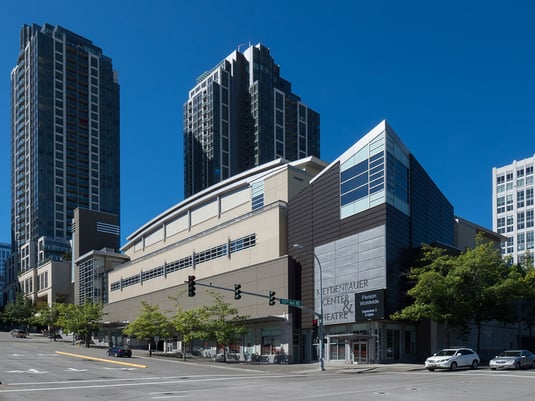 This year The CAMPS conference will be at The Meydenbauer Center. Meydenbauer Center has hosted over 5,000,000 guests in its lifetime. In just one week, Meydenbauer Center Theatre can see 212 performers on its stage.
Meydenbauer Center in Downtown Bellevue Washington is one of the largest and most flexible event venues in Bellevue, WA, and the Seattle area. The Center includes 54,000 square-feet of event space including 36,000 square foot Center Hall, and nine meeting rooms totaling 12,000 square-feet. Also included is a 2,500 square-foot Executive Conference Suite as well as a 410-seat theatre that can be used for presentations, meetings and performing arts. Whether you are looking for space for 6 or 3,500, the convention center can be transformed to meet your specific event needs.


WHERE
Meydenbauer Center
11100 NE 6th St.
Bellevue, WA 98004


WHEN
Oct 20, 2022
7:00 AM – 6:00 PM PDT


TOPICS
With accelerated change around the world, we have more need to "sharpen our saw." Of the topics covered at the CAMPS Conference, we are looking forward to learning more about each:
Innovation In Manufacturing
Advanced Technology

Robotics/Automation
I. on the Machine Tool
Additive Manufacturing

Navigating the Workforce of the Future
Future of Business Systems in ERP (Panel)
Workforce Solutions (Panel)
Cloud Innovation
Operational Sustainability in Manufacturing
Change Management
Accessibility of Innovation Today
Attending the breakout sessions to learn about robots AND navigating the workforce of the future should give us insights into both human and A.I.


KEYNOTE SPEAKERS
Paccar is one of the largest manufacturers of medium- and heavy-duty trucks in the world. Founded in 1905, and with $23.5 billion annual revenue, we know that Raja Shembekar, VP of manufacturing, will be bringing something special.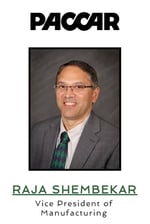 Raja Shembekar
Winning Strategies to Implement Disruptive Technologies in Manufacturing Successfully
Globalization is driving an intensely competitive environment in manufacturing. Kaizen is necessary but no longer sufficient. The use of emerging or disruptive technologies is almost mandatory to sustain competitiveness.
The challenge is to identify and deploy the right emerging and disruptive technologies. This presentation will give insights into winning strategies for successful technology transfer from the R&D space into the manufacturing environment.
Amazon Web Services (AWS) needs no introduction. Having Douglas Bellin available will help us to unravel puzzles and possibilities.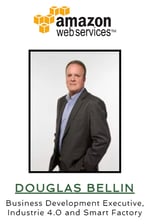 Douglas Bellin
Cloud Innovation
Hear how Amazon Web Services (AWS) can use the power of the Cloud to change the fundamentals of Manufacturing Operations.
Hear about their customer stories and anecdotes showing how Cloud is relevant to your business and the benefits others are seeing by harnessing this incredible capability.


PRESENTERS
We appreciate a diverse group who will cover the topics. They are business leaders overcoming the challenges we face.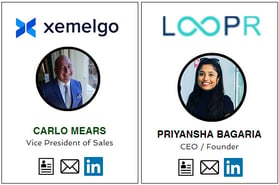 EVERYONE CAN ATTEND!
Out of the Box Manufacturing is a CAMPS member but this event is not limited to "members only." Typically, a full day event at such an event would be twice the price. We are grateful that CAMPS has recruited sponsors so more can attend.


REGISTER
There is only one day until the event! If you are registered (or plan to register), please reach out! We want to connect and get your thoughts and take-aways from the conference!