Oct 6th is MFG Day: An Open House for Students, Teachers, and Parents! (and you)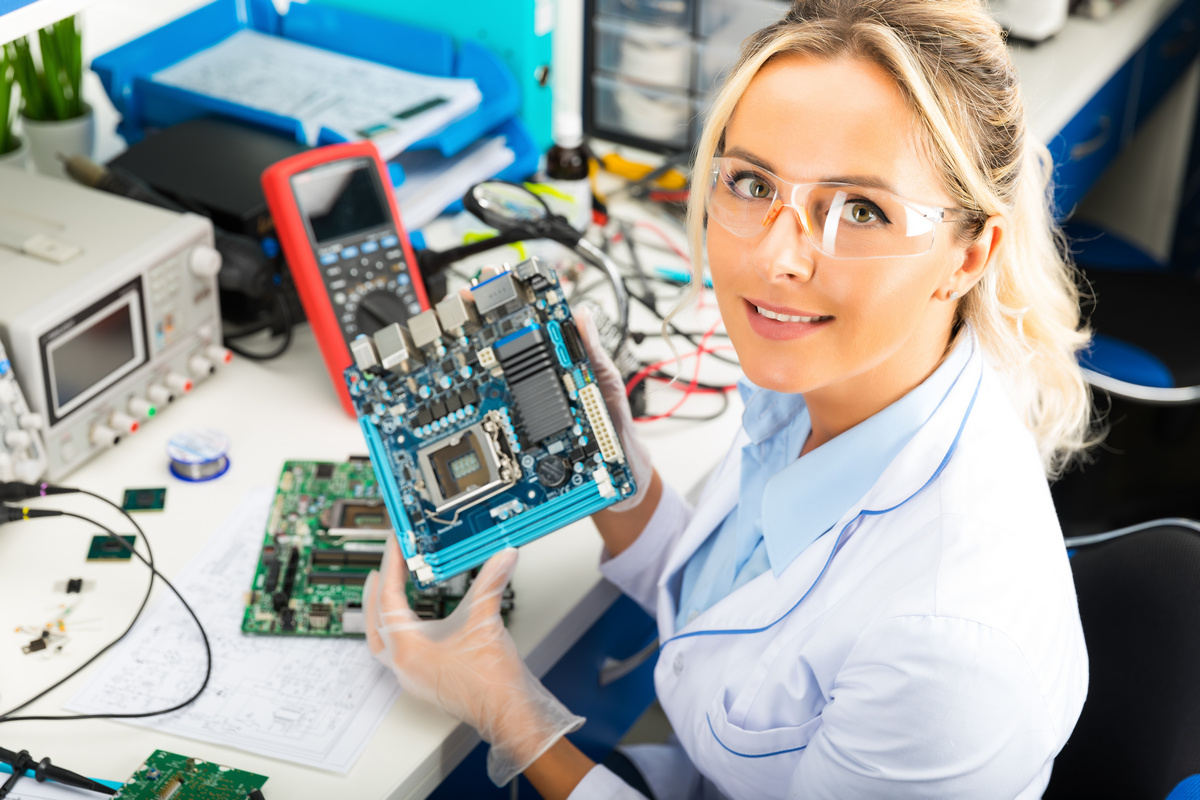 Out of the Box Manufacturing again opens its doors to the public for Manufacturing Day for a behind-the-scenes look at how electronic assembly happens.
Our mission:
"…raise awareness among students, parents, educators, and the general public about modern manufacturing and the rewarding careers available."
On October 6, from 9 a.m. to 12:30 p.m., Out of the Box Manufacturing doors will be open to the public. Pacific NW students will explore manufacturing careers and see electronic assembly manufacturing first-hand. Contact us here to arrange your tour!
"We are excited to open our doors and invite the public to tour our state-of-the-art electronic assembly manufacturing plant," said Allison Budvarson, co-founder and COO of Out of the Box Manufacturing. "In addition to celebrating the manufacturing industry's biggest annual event, we hope it will help inspire the next generation of creators."
Be excited about your future! Allison Budvarson shares her thoughts about the possibilities:
...

How Out of the Box Manufacturing celebrates MFG Day to bridge the community and our industry on October 6, 2023. The event will include:
Plant tours.
Machine demos.
Hands-on activities.
And facetime with industry professionals.
Students, teachers, and parents!
October 6, 2023 - If you are a student, teacher, parent, or someone generally interested in machines and creating things with moving parts, you will find our team excited to meet you.
To attend Out of the Box Manufacturing's MFGDay event, click here to contact us.
Event:
Manufacturing Day 2023 Open House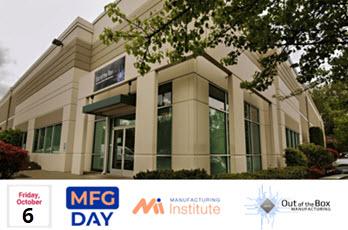 When:
October 6, 2022
9:00 a.m. – 12:30 p.m.
Where:
Out of the Box Manufacturing
1600 SW 43rd St, Ste 200
Renton, WA 98057
Teacher Toolkit
AWB has compiled a complete list of how to get your students excited about a career in manufacturing, with tips on how to get involved in Manufacturing Day and Week, best practices for organizing field trips, setting up worksites, and work-based learning opportunities. Download the Teacher Toolkit for Manufacturing
About Out of the Box Manufacturing
Out of the Box Manufacturing, established in 2008, is a leading electronic assembly manufacturer serving Aerospace - Space - Defense - Commercial - Industrial - Alternative Energy, and a comprehensive range of additional industries. Learn more at: www.obmfg.com
WHY?
Annually, on the first Friday of October, America's manufacturing industry proudly welcomes all to observe Manufacturing Day on October 6 this year. For those passionate about melding intellect with machinery, this day kickstarts a month filled with motivational events. This year, America's manufacturing community is also preparing to honor the sector's significant contributions to the nation's economic strength.
Since its official introduction in 2012, Manufacturing Day, also known as MFG Day, has evolved in its celebration. While some commemorate it on the first Friday of October with gatherings at manufacturing sites or schools, others join regional festivities at event centers. Some regions have expanded the celebration to a Manufacturing Week, offering multiple events, whereas others dedicate an entire month to it.
Regardless of the celebration mode, there's a universal agreement that MFG Day is a focal point to shift perceptions about manufacturing, emphasizing its reliance on creativity, problem-solving, teamwork, and technology.

ORIGINATION
Spearheaded by the Manufacturing Institute—the educational and workforce arm of the National Association of Manufacturers—MFG Day saw over 3,000 events last year, drawing in over 325,000 students, parents, and community enthusiasts. The MEP National Network™ has actively supported MFGDay from the start, orchestrating, managing, and publicizing events. It's still a perfect moment to harness this platform, and it's crucial to consider strategies for enhancing your workforce foundation.
FASCINATING MANUFACTURING FACTS
Are you interested in U.S. manufacturing? The myth of manufacturing is dead. Advanced manufacturing jobs are much more interesting than you might realize. This video from AWB says it all:
Take a look at some fascinating facts about manufacturing in America:
For every $1 spent on manufacturing, $2.75 is added to the GDP. It accounts for 11% of the U.S. economy and supports millions of nationwide jobs.
Around two-thirds of private sector research and development is done by manufacturing firms seeking to develop new products and processes. This investment in technology and expertise leads to economy-wide advancements.
Contrary to popular belief, big corporations are not the norm in this sector. The vast majority of manufacturing firms in the U.S. are small or medium-sized.
This sector depends on reliable access to electricity, natural gas, and other energy sources to run factories and equipment. Energy is a massive input for production.
Demand for skilled workers is growing. With advanced technologies and production techniques constantly evolving, manufacturers must fill over 4.5 million jobs requiring specialized skills over the next decade.
The manufacturing industry will continue adapting to meet changing consumer demand and innovations. But its foundational importance to the U.S. economy is unlikely to change. There are many great resources to learn more about this vital sector.
A big thanks to our partners!
We could not make an impact without our partners in this event:
Out of the Box Manufacturing remains committed to providing inspiration and encouragement for students considering a career in electronic manufacturing. Students are served well with opportunities in an industry that combines technical know-how, innovation, and cutting-edge technology; the future appears very bright for the contract manufacturing industry.
If you would like to sign up for a tour time slot at Out of the Box Manufacturing,
please let us know ASAP!