How to Choose a PCB Manufacturer for a Quick-Turn Prototype Assembly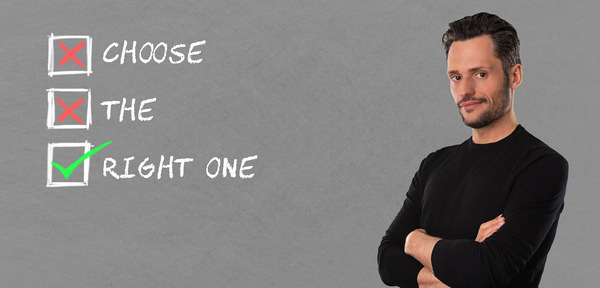 Today's computers and electronic devices are seemingly helpless without a printed circuit board (PCB). If you are developing a new product and have reached the prototype stage, you will find many PCB manufacturers that are willing to take on your project.
But there are a lot of variables to consider before you hand off your hard work to just anyone. Here is what you need to know to choose the best PCB manufacturer for a quick-turn prototype assembly, so you'll be thrilled with your results.
Why Choosing the Right PCB Manufacturer is Essential
Your PCBs are vital to the proper operation of your product, so it's critical that you find a PCB manufacturer that can efficiently, reliably, and cost-effectively create the boards you need. It's just as important that the PCB manufacturer stays true to your vision while maintaining the highest quality-control possible so you can move from the prototype stage to production.
---
---
Factors to Consider When Choosing a Quick-Turn PCB Manufacturer
Quick-turn PCB assembly refers to the process of manufacturing and assembling PCBs in an incredibly short turnaround time, sometimes as fast as 24 to 48 hours. When you're operating in a competitive market, it makes sense to fast-track the prototype and production process to capture more market share.
So, how do you choose the right quick-turn PCB manufacturer for this process? It turns out there are many quick-turn PCB manufacturers that would like to have your business. Here are some factors to consider when choosing a business partner.
Products
One of the first things you'll want to do is make sure the PCB manufacturer can deliver the type of products you need, from the prototype stage all the way to full-scale production. Many PCB manufacturers offer a full range of boards and substrates, including flexible, rigid, rigid-flex, aluminum-backed, metal core, and hybrid boards.
Specialty Boards
Beyond the standard types of PCB boards, find out if any specialty boards are available that may meet your needs. These might include ceramic, radio frequency and microwave, high-speed digital, and high-density interconnect (HDI) PCBs.
Industries Served
Another important consideration is the industries a particular manufacturer has experience creating quick-turn prototypes for and whether the company specializes in certain industries.
Product Quality
Any PCB manufacturer you partner with should be able to tell you about their rigid quality control processes. For example, they should have statistical process control (SPC) measures and use engineering change orders (ECO).
Price
Price will always be a factor in your decision. Every business wants to control its costs, but make sure you aren't sacrificing quality to secure a slightly better deal.
Services
When you work with a PCB manufacturer, they can deliver much more than your initial prototype. To save you from having to look for a long list of different vendors, make sure you find a partner that offers numerous value-added services.
File Review and Analysis
Before you jump to prototyping or production, it's helpful to have a partner that will review and analyze your design to identify and correct any potential defects or errors. This can be a tremendous time and money-saving service.
Prototyping
We're talking about finding a partner for prototyping, so they'd better be darn good at this part of their business. Once you have a prototype in hand you love, make sure it can stay with you as you move along to the next step.
Layout and Design Services
Some businesses will help you streamline your production process after the prototype or once you provide them with your existing files.
PCB Design for Manufacturability (DFM)
A PCB manufacturer that offers DFM services will help you optimize every part of your manufacturing process to ensure your products are reliable and cost-effective.
Capabilities
Provided a PCB manufacturer offers the services you want, make sure it also has the capability to deliver the solutions your business needs.
Lead Time
What sort of turnaround do you expect for a prototype? Can you track the process from start to finish so you know when you can expect delivery of your order?
Surface Finishes
Different PCB surface finishes not only make soldering easier, but they also protect the board's surfaces from corrosion. Find out what your options are for surface finishes, such as immersion silver, electroless nickel immersion gold (ENIG), organic solderability preservative (OSP), hot air solder leveling (HASL), and hard gold.
Number of Layers
Find out whether a PCB manufacturer can offer boards of different layers, such as single-layer, double-layer, muti-layer, and bar boards. The number of layers may vary depending on the type of board.
Specs and Tolerances
It's also important to inquire about the specs and tolerances of available PCBs to ensure they meet your requirements. For example, the ratio of a PCBs thickness to its drilled hole diameter is called its "drill aspect ratio." This is important to ensure reliable plating. Other important specs to check include minimum core thickness, minimum pad size, standard drilled hole, and outer layer trace and space.
Facilities
Where your PCB manufacturing partner is located is another vital concern. Many PCB manufacturers are located overseas. While these facilities might provide slightly lower prices, their shipping costs will be higher, and quality and reliability may be lower.
---
---
Key Questions to Ask a Potential Quick-Turn Prototype Assembly Partner


As you narrow down your options, you'll probably want to discuss your project with one or two potential partners. They will undoubtedly be happy to tell you about their services. But make sure you spend some time interviewing them for the job. Here are some of the questions you may wish to ask a potential quick-turn prototype assembly partner.
How Long Have You Been Doing This?
Experience is vital in quick-turn PCB assembly. The depth of experience the company has provides insight into the company's competence, knowledge, and access to valuable resources in the industry.
What Certifications Do You Have?
Find out what certifications the company has received. To obtain many certifications in this industry, a business must demonstrate that it complies with certain standards. For example, an ISO 9001-certified company has met rigorous standards related to quality management. And an ITAR-registered company meets the compliance standards established by the U.S. Government's Office of Defense Trade Controls.
What is Your Quick-Turn Process?
A quick-turn assembly implies that the entire prototype is being created in the shortest possible time, which can be as quick as 24 to 48 hours. However, this time can vary depending on the complexity involved. Ask about the process so you understand each party's responsibilities and have the proper expectations going forward.
What Makes Your Company Unique?
This is an essential question that can help you separate the elite PCB manufacturers from the mediocre ones. Find out what makes the company unique. Do they offer any value-added services or do something the others don't?


Find Out How Out of the Box Manufacturing Can Meet Your Needs
Selecting the right PCB manufacturer for quick-turn prototype assembly isn't always easy. However, it's of key importance to the success of your project and overall business. The time you spend selecting the right partner will be well spent and can pay off long-term.
Out of the Box Manufacturing chose its name for a reason — we are innovators in the PCB manufacturing space, using our unique methods to save our clients time and money while producing the highest standards in quality for your quick-turn prototype assembly. When you work with us, you'll receive paperless assembly documentation, first-class customer service, complete traceability of your project, and the most innovative fixturing and tooling to ensure the best possible results.
Contact us today to learn more about how we can exceed your expectations with your upcoming project.