Out of the Box Manufacturing Opens Doors for Manufacturing Day 2022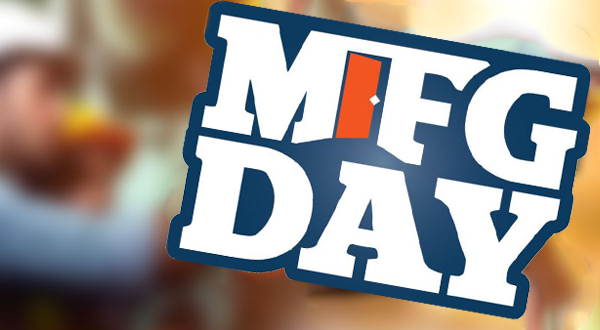 FOR IMMEDIATE RELEASE
Out of the Box Manufacturing opens its doors to the public for Manufacturing Day for a behind-the-scenes look at how electronic assembly happens.
Click here to download a flier.
KENT, WA – October 5, 2022 – Out of the Box Manufacturing (OBMFG) announces its participation in Manufacturing Day 2022 with an open house tour in conjunction with Manufacturing Institute's nationwide event.
On October 7, from 9 a.m. to 4:00 p.m., OBMFG doors will be open to the public and students from the Pacific NW will explore manufacturing careers and see electronic assembly manufacturing first-hand.
Manufacturing Day is an initiative of The Manufacturing Institute, with the Fabricators & Manufacturers Association as a founding partner. The Institute grows and supports the manufacturing industry's skilled workers for the advancement of modern manufacturing.
"We are excited to open our doors and invite the public to tour our state-of-the-art electronic assembly manufacturing plant," said Allison Budvarson, Cofounder and COO of Out of the Box Manufacturing. "In addition to celebrating the manufacturing industry's biggest annual event, we are also hopeful it will help inspire the next generation of creators."
Those wishing to attend Out of the Box Manufacturing's Manufacturing Day event may click here to register.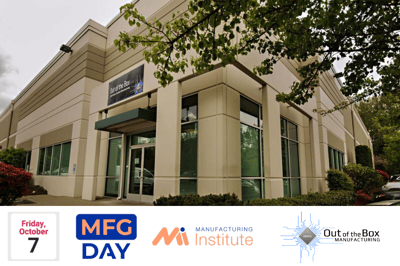 Event:
Manufacturing Day 2022 Open House
When:
October 7, 2022
9:00 a.m. – 12:30 p.m.
Where:
Out of the Box Manufacturing
1600 SW 43rd St, Ste 200
Renton, WA 98057
About Out of the Box Manufacturing
Out of the Box Manufacturing established in 2008, is a leading electronic assembly manufacturer serving aerospace, medical, military, commercial, industrial, consumer electronics, LED lighting and a comprehensive range of additional industries. Learn more at: www.obmfg.com
Media contact:
Allison Budvarson
COO
Out of the Box Manufacturing
sales@obmfg.com