What is Quick Turn Prototype Assembly?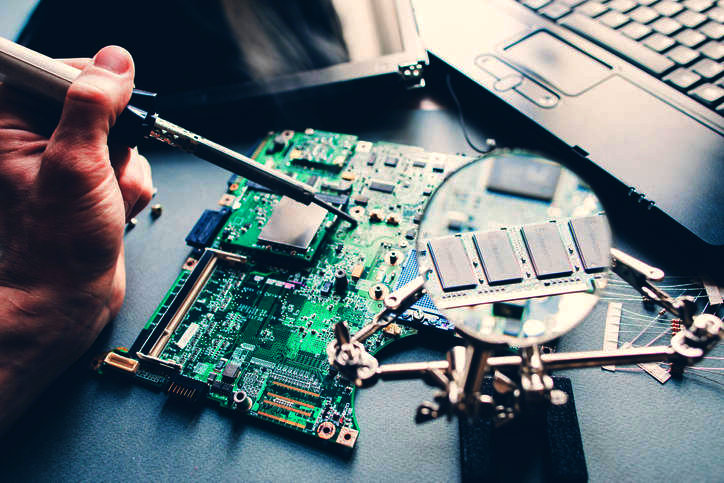 In today's fast-paced world, it no longer makes sense to spend years (or even months) getting a revolutionary product to market. If your business has an idea it wants to bring to life; time is of the essence. Your competitor might be working on something similar, consumer wants, and needs might change before you know it, or supply chain issues could impact your viability or profitability in the future.
What was once a tedious, drawn-out process can now be compressed using a quick-turn prototype assembly. This process can help you get a prototype produced quickly and verify the feasibility of your idea before you head to full-scale production.
So, what is quick-turn prototype assembly? Here's an explanation of the process, including the potential benefits to your business of making it a vital part of your next product launch.
What is Quick-Turn Prototype Assembly?
The concept of quick-turn prototype assembly involves printed circuit boards (PCBs), which are fabricated and assembled fast - hence the name. Electronics manufacturers use this process because it enables them to get products to market quicker than usual without worrying about sacrificing quality.
Depending on the scope of the project and your choice of PCB partner, the entire process can be completed anywhere from 24 hours to seven days. The point of quick-turn prototype assembly is to make it easier for stakeholders to meet tight deadlines and remain competitive.
Benefits of Quick Turn PCBs
Choosing quick-turn PCBs offers several advantages, such as:
Quick Turnaround Time
One of the primary benefits of quick turnaround PCBs is their fast turnaround time for customers. This allows you to quickly execute your most innovative ideas and get them to market before the competition. The faster you launch your product, the sooner you can start making sales and generating revenue.
Cost Savings
Quick-turn PCBs can also save your company a significant amount of money in production costs. If you go the traditional route, pre-production can consume months (or years) of time and effort, costing your company a pretty penny. But quick turn methods compress this process by reducing the time and materials devoted to the pre-production process, delivering substantial cost savings to your business.
Circuit Board Variety
Every customer has different needs and goals. Another advantage of using printed circuit boards is accessing various PCBs to produce the best possible results. Some quick turnaround PCB options include flexible, rigid-flex, metalcore, and PTFE Teflon PCBs.
Improved Performance
A business using methods that produce fast prototypes can help identify and fix product faults in the early stages of production. This ability allows manufacturers to operate from a position of confidence and strength.
Encourage Innovation
Because businesses can accelerate their time to market, quick turn PCB encourages internal Innovation. Teams can see the fruits of their labor with rapid results, so they feel confident in moving forward with other projects.


---
---
How to Get Started With Quick-Turn Prototype Assembly
The quick-turn prototype assembly process is relatively straightforward. You partner with a PCB manufacturer, such as Out of the Box Manufacturing, who will assign a designer to your project. Unless you already have one, the designer will prepare your prototype design in a Gerber file format, the type of file necessary to transfer data to the producer.
The PCB manufacturer receives the Gerber file and reviews it with a fast turnaround. This review process is meant to confirm that the material and technical specifications align with the design requirements and the standards established by the Institute for Interconnecting and Packaging Circuits (IPC).
Once this process is complete, you will receive a final sign-off and quote before the assembly process begins.
Stages of Quick-Turn PCB Assembly
Once the design team confirms that your prototype meets the criteria necessary to move forward with manufacturing and you sign off on the process, quick-turn PCB assembly can begin. This process consists of three stages:
Prototype Stage
Getting the prototype in your hands is the essence of what we're describing in this piece. A PCB prototype board is created in the earliest stages of production to allow your team to test how the final product will work.
A PCB prototype can be used to make additional changes to the design or as a demo instrument for sales teams. Once the final PCB prototype is in hand, your business can ensure it meets all your requirements before moving on to the next step in the process.
Pre-Production Stage
The pre-production or beta run stage of PCB manufacturing involves creating batches of quick-turn boards. By this point, all defects and errors should have been addressed. But, if lingering issues could appear once you start mass production, they should become evident here.
During the beta run process, your team has another opportunity to test everything for accuracy, conduct precision tests, and fix any new problems. Once the customer moves on from the pre-production stage, the assumption is that the product has achieved maximum efficiency.
Full Production Stage
The final PCB manufacturing stage involves creating the PCB board that will go to market. Order volumes will be larger, and turnaround times will be fast, even for the most complex designs. Provided the design and engineering teams have invested the proper time and resources in the prior two stages, there should be no issues with producing high-quality PCBs for fast delivery at the entire production stage.


---
---
Example of Quick-Turn Prototyping
Let's assume your company has developed a new gaming controller that it wants to get to market before the busy holiday season. Aside from sketching out how the controller will physically appear, your engineers will create high-level diagrams showing the various components and requirements for the operation of the device. Many engineers also create rough hardware prototypes using development boards run on Raspberry Pi, Arduino, or Teensy.
Whether you choose to go this far or not, you can take your concepts to a PCB manufacturer to produce a quick-turn prototype. Your designer will help you create a schematic design that connects your components so that they function as desired.
You'll be able to finalize your specifications before the PCB manufacturer creates your prototype. Once this happens, your vision of a new gaming controller will become a reality. Depending on the complexity of the design and any revisions to address issues, you will have your prototype in hand within a matter of days.
Work With a Quick-Turn PCB Manufacturer You Can Trust
If you've determined that quick-turn PCB manufacturing is right for your business, timing is a vital consideration. But so is quality during every phase of the manufacturing process, from your prototype to the launch of production runs.
At Out of the Box Manufacturing, we deliver the speed you need without sacrificing quality. As our name implies, we approach manufacturing uniquely by intelligently designing efficient and innovative processes that enable us to build faster, better, and smarter than our competitors.
No matter how simple or complex your prototype requirements are, our team of professionals will achieve your goals with consistent quality and on-time deliveries, all at a competitive price.
Contact us today to learn more about our services.