America's Supply Chain Crunch [Masterminding]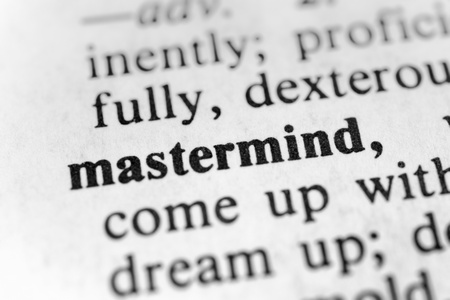 On November 29th, there was news about how President Biden had a roundtable meeting with a group of major retailers and consumer product manufacturers to discuss rising prices and supply chain problems that have resulted from the COVID-19 pandemic.
Our mastermind group continues to brainstorm, research, and understand material shortages and logistics issues along with potential solutions.
We are grateful for the investment of time and expertise from:



Jennifer Eby - MaRCTech2
jennifer@marctech2.com

Marc Willhoft - Evluma

Robert Baffi - Avnet

Ken Sullivan - Infineon

Brian Trumbull - Out of the Box Manufacturing
If you are interested in connecting with Jenn, Marc, Robert, Ken, or Brian; they would welcome your invitation via LinkedIn or by email.
Today we want to share notes from a recent mastermind meeting with the hope it will trigger new thoughts and ideas.
Ongoing challenges:
Staff is "burned out," which increases the number of mistakes.

Suppliers may take blanket POs but do not begin working until they receive a PO.

Many companies have begun to order from multiple sources for the same part(s) and when an order is confirmed, cancel all others.




As a result, manufacturers and distributors are looking for Non-Cancelable Non-returnable (NCNR) commitments before they start pipelining materials.

Special note: Manufacturers and distributors sense that customers are over-ordering, so reported demand may not be real or accurate.

Suppliers are not always answering phone calls.

As relationships are developed with new customers, we turn to suppliers who say they are too busy to take on additional work.

Cargo containers are hard to come by which has more using air freight. Because of the increased demand, airfreight companies have limited companies with a maximum allocation of what can be air-shipped from a factory. Large manufacturers are limited.
The good news:
Product development is not declining.

There is support funding in climate change projects.
New thoughts:

To get more attention from manufacturers and distributors, we need to be more "noisy." How one is to define "noise" will depend on the relationship and circumstances.
We are making every effort to work more closely with developers on New Product Information (NPI). Excellent communication pays off, and "improvisation" is becoming a proverbial middle name.
A new mindset about inventory management is required.
Some have shared how they have a little luck by starting at 3 A.M. each morning to review all supplier websites with the belief that "first come, first serve" might pay off.
This 60 Minutes report is interesting:
"What's caused America's supply chain crunch?"
60 Minutes follows the U.S.' struggling supply chain, from choked ports on the West Coast to packed rail yards in Chicago. Along the way, we found finger-pointing, huge profits, and massive losses.
Notes to highlight:
Shop from home surge during the pandemic created a significant demand, and we are still experiencing the consequences.

Approximately 80 container ships were anchored in the LA and Long Beach ports, building since the pandemic's beginning.

Cranes are not in use since ports are full, and there is no additional space to put more containers. Containers are not leaving fast enough, and empty containers are not returning fast enough.

Truckers say there is not a "trucker shortage." Also, another part of the story is about truckers waiting in line for hours just to be told the port is not accepting rust-colored containers.

The chassis used to haul containers are sitting around the LA area, waiting to be returned with empty containers.

A container that used to cost $2,500 - $3,000, now costs $25,000 to $30,000 each. These costs will be passed on to consumers in one way or another.

Once off the ships, the containers can't be moved, which incurs storage charges.
News and potential impacts:
Shipping liners will be fined for cargo sitting on the docks longer than nine days.
The current administration has moved the ports to work 24/7. Unfortunately, the rest of the supply chain has not kept pace, so the change has little effect since products have nowhere to go.
All in all, there are more difficulties than solutions. Those in the mastermind group are not disheartened as they play the long game. Jeff Bezos may have said it best:
What Jeff Bezos knows:
Obsess over customers.

Don't accept either/or thinking. Invent.

Think long term.

It's always Day One!
The issues are complex and not easily overcome. "We are all in this together" is never truer than for those who are manufacturing and delivering essential products.
Be sure to connect with Jenn, Marc, Robert, Ken, and Brian via LinkedIn or by email. They are resourceful and well connected.
It is important to think ahead. The Out of the Box Manufacturing team welcomes your call or email. Take a moment to reach out to us!