Supply Chain Challenges: Mehdi Badr is Guest Speaker at Recent Mastermind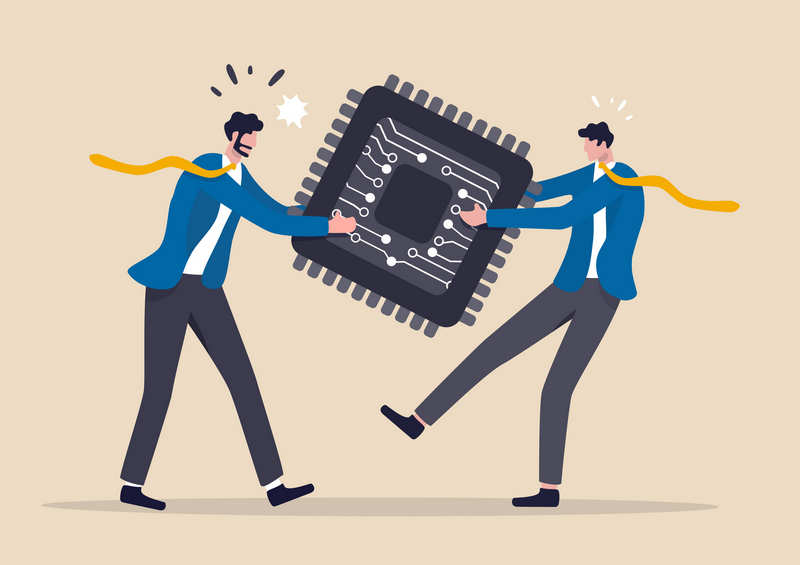 Supply has always been challenging, but now it's the biggest hurdle. Supply Chain is the #1 risk for a small company launching with an EAU (Estimated Annual Usage) in the low thousands.
Example: 100-200 parts are needed to develop a product. A BOM (bill of materials) change is required because a different component is available immediately. Will that component be available when it is needed a year from now? A further complication… since medical devices must go to the FDA for approval and certification, what if a part changes between development and launch?
Our mastermind group continues to brainstorm, research, and understand material shortages and logistics issues along with potential solutions.
The mastermind group invited Mehdi Badr, an expert in NPI and launching programs, and VP of Product Development for OtoNexus. Mehdi has over 20 years of experience in small, medium, and large fortune 500 manufacturing companies in multiple regulated industries. His expertise in product realization and engineering includes design, manufacturing, project, business, and regulatory fields. This gives him a unique view to help us tackle the issues we see today.
Today we are again sharing notes from our most recent mastermind meeting with the hope you can gain new insights. We are grateful that Mehdi Badr took the time to share his observations and thoughts.
Three areas continue of significant concern: cost, uncertainty, and people shortages.
Cost increases
Resources continue to be limited.

Changing parts for a product requires engineering time and resources, adding to costs.

These changes also require new tooling and new PCBs, increasing the NRE cost.

Have to release multiple sources on the BOM. Firm on and release the BOM to their CM as soon as possible.

NOTE: A Bill Of Materials (BOM) is created when finalizing a design. Only one source was listed on the BOM in the' old days,' maybe two. Now, with existing challenges, multiple sources are required on the BOM. When they are firm on the parts specified, they then release it to their Contract Manufacturer to start shopping for the parts.

Parts that historically cost $10 now can be $150. It is an issue beyond "supply and demand" as speculators raise prices.

If a buyer pays the 'ransom' from a broker for a much-needed part, will it be available when more is needed? The cost is unpredictable because of the continued uncertainty of availability.
Increasing uncertainty
Mehdi's role as a VP of Product Development for OtoNexus has him currently involved with products for the medical industry. In the current market, this adds more complexities. For instance:
Current parts must be validated and submitted to the FDA. If a part needs to be changed, resubmission to the FDA must happen. The work involved and delays add uncertainty.

#1 impact is, "Do they have to revalidate with FDA?" The FDA offers a plethora of documentation about "

Deciding When to Submit a 510(k) for a Change to an Existing Device

."
People shortages
The reality that skilled people are expensive and in short supply is now truer than ever. There are more conversations around "Better retention = less recruiting." Training and development, leadership skills, company culture, and pay structure are all considered. Unfortunately, many are "waiting it out" and hoping for the best. (like a snowstorm)
Not a solution but a new mindset:
Buyers have changed their process and begin looking for parts immediately after a BOM draft.

Because many are inundated with challenges they have never seen, they lack the skill (or the will) to overcome them. "Do the job" could be viewed by some as "get through the day." The terms "babysitting," "monitoring," "tracking" have been used to help/nudge people who might be overwhelmed and have a role in the manufacturing or supply chain processes. (With empathy.)

Advice by Robert Baffi of Avnet: Focus on developing a solid relationship with your manufacturer. Semiconductor manufacturers have a particular burden and pressure to deliver. Work closely with your distributor FAE (field application engineer). Do not assume that what is found on DigiKey and in the market now will be protected later, and parts will be available.
The focus on SRM (Sustainability Risk Management) has risen to a new level.

Nick Fothergill

, a guest to the mastermind, commented that some engineers wouldn't buy a part unless it's on DigiKey. Does this ensure success? Or limit their opportunity?
A special outcome
Mehdi had about six critical puzzle pieces his team struggled to find resources for. We discovered and shared all but one by the end of the mastermind meeting. It was an AWESOME outcome!
Next meeting
The next mastermind meeting will be with GlobalTech Plastics to discuss challenges in the custom injection molding world. We anticipate a better understanding of why the challenges exist and resources to help us overcome them.
About the Mastermind
Our mastermind group continues to brainstorm, research, and understand material shortages and logistics issues along with potential solutions.
We are grateful for the investment of time and expertise from:


Guest Speaker

Mehdi Badr P.E. PMP - OtoNexus
info@otonexus.com
LinkedIn

Mastermind Attendees



Jennifer Eby - MaRCTech2
jennifer@marctech2.com

Marc Willhoft - Evluma

Robert Baffi - Avnet

Nick Kelleher - Digi-Key Electronics

Brian Trumbull - Out of the Box Manufacturing
If you are interested in connecting with Jenn, Marc, Robert, Nick or Brian; they would welcome your invitation via LinkedIn or by email.